Reverence Hotels
4 Reasons to book at
Pre Check-In Online

{{hotel.nombre}} guarantee

Reverence Club Benefits

{{hotel.nombre}} official website

Best price online guaranteed!

Best price online guaranteed!

Exclusive offers

Exclusive offers
Asdica & Yachting Gives Back, two exemplary charity initiatives.
Reverence Hotels Official Website
Asdica & Yachting Gives Back, two exemplary charity initiatives
CSR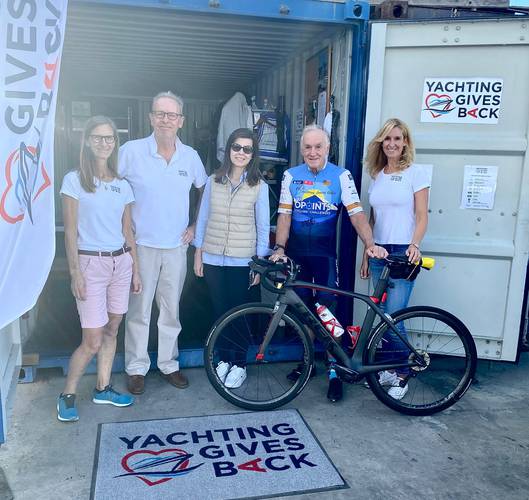 As sponsor of the 6 Points Cycling Challenges,
Reverence Hotels
have the great pleasure of supporting two charities covering different fields that are doing an extraordinary work on Majorca. In addition to doing our bit so that they can keep helping more people and institutions, the aim of this post is to raise awareness of both charitable organisations: the Calviá Association for the Disabled (ASDICA) and Yachting Gives Back.
ASDICA is a non-profit based in the municipality of Calviá, founded in 1996 to support the disabled and their families. Throughout more than 25 years, it has focused on providing complementary services to those offered by the different government bodies, vouching for the rights of disabled people in Calviá to help them live a normal life.
Yachting Gives Back is a registered charity through which the yachting industry – both yachts and service companies – are helping to alleviate the problems of poverty and hunger on Majorca. Founded in 2019 by Nick Entwisle after a long, brilliant career in the island's yachting industry, the charity has been relentlessly collecting donations to Mallorca Sense Fam, Associació Tardor, Fundación Shambala, JoyRon Foundation, SOS Mamás, Can Gazà, Es Refugi and Cáritas. They have a central point of collections in the form of a container at the STP shipyard, where they collect food, clothes, and material for the non-profits with which they collaborate.
Below you can find a link to their websites in case you would like to join and support them. They are doing a great charity work, but with more resources and your support, they may be able to do more and help even more people. At
Reverence Hotels
we believe that it is the sum of many small actions combined that makes the biggest difference.
www.yachtinggivesback.com
www.asdica.com
Volver