Reverence Hotels
4 Reasons to book at
Pre Check-In Online

{{hotel.nombre}} guarantee

Reverence Club Benefits

{{hotel.nombre}} official website

Best price online guaranteed!

Best price online guaranteed!

Exclusive offers

Exclusive offers
Contemporary art takes centre stage in September on Majorca.
Reverence Hotels Official Website
Contemporary art takes centre stage in September on Majorca
Culture and Gastronomy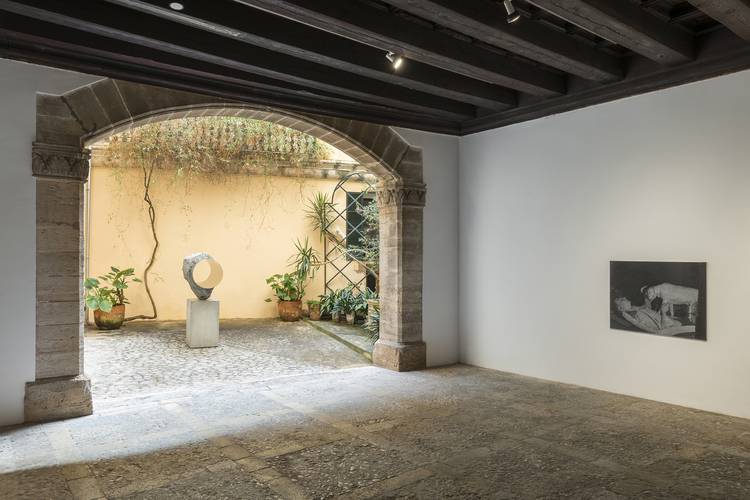 Today, at
Reverence Hotels
we would like to talk about art and the cultural events set to take place this September on the island.
There are very few places in the world where contemporary art is in the limelight for several days in a row. In fact, it is all about an event that is way more a crowded, popular celebration than a simply cultural proposal.
Palma is one of those rare places. It is so because 25 years ago a small group of gallery owners started an initiative called
"Nit de l'Art"
(Art Night), in which all the galleries in the city simultaneously opened exhibitions by contemporary artists at night. The first year, few people took to the streets to stroll through the old quarter and go from exhibition to exhibition. However, they were enough for the gallery owners not to lose heart and redouble their efforts, convinced that they were sowing the seeds of something that would end up sprouting strongly.
The 25th Art Night is set to be held from
16 to 18 September 2021
, with a programme that includes different activities for both beginners and novices in this field. This major event will kick off on Saturday, when a huge number of people —more than 20,000 people took part in previous years— will take to the streets to experience the city to the rhythm of culture and contemporary art through exhibitions by renowned local and international artists.
This trend-setting initiative has put Palma ahead of cities like Madrid, Barcelona and Valencia, which then launched their own projects in the wake of the success of Art Night.
If you are looking for the reasons why contemporary art plays such an important role in Palma and Majorca, you should know that this is the city and the island of the Catalan artist Joan Miró, who settled permanently in Palma in 1956. In fact, his studio is for everyone to visit in what is now called "Fundació Pilar and Joan Miró". You should also know that the city is home to the longest-running contemporary art gallery in Spain, Pelaires Gallery. It was founded in 1969 by Pep Pinya, who together with Joan Miró lured artists such as Calder, Chillida, Tapies and many others to Majorca, gradually bringing contemporary art to the forefront of local society. In fact, Palma is the Spanish city with the highest number of galleries per citizen.
Art Night is organised by the
"Art Palma Contemporani" Association
(APC). For full details of the programme and the exhibitions opening on Majorca throughout this popular contemporary art event, please visit the website:
www.artpalmacontemporani.com
Volver