Reverence Hotels
4 Reasons to book at
Pre Check-In Online

{{hotel.nombre}} guarantee

Reverence Club Benefits

{{hotel.nombre}} official website

Best price online guaranteed!

Best price online guaranteed!

Exclusive offers

Exclusive offers
Welcoming the new digital nomads.
Reverence Hotels Official Website
Welcoming the new digital nomads
Experiences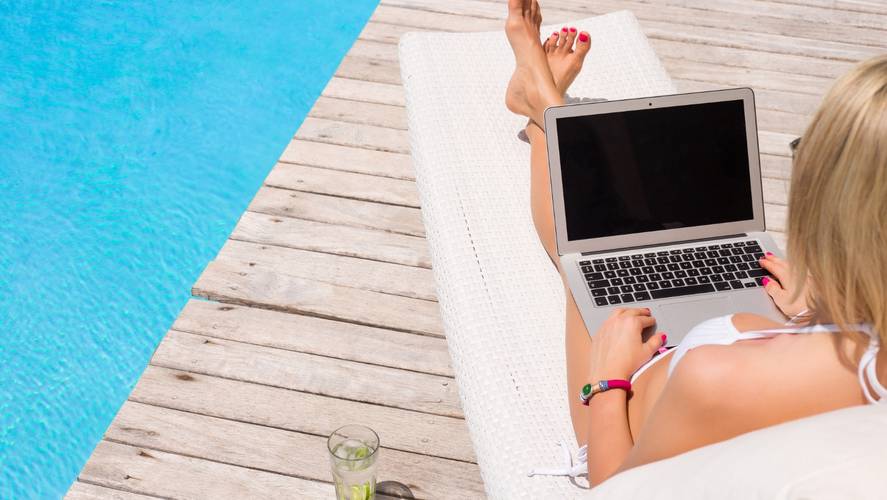 Our hotels are for adults only and have an atmosphere of relaxation and tranquillity, making them the ideal place to unwind, and an extraordinary option for those who telework or are known as digital nomads. Working with your feet immersed in the swimming pool while enjoying the sun, having a refreshing drink, savouring our gastronomy... Whether in the communal areas or in the spacious and bright rooms, you can enjoy our service.
Our way of living and working is changing. It is important to highlight that, because of the pandemic, the concept of teleworking has grown, an idea that already existed and whose implementation was progressing slowly. There is also a growing number of so-called digital nomads, professionals who, with a good internet connection and a computer or telephone, have everything they need to work.
At
Reverence Hotels
, we regularly receive people who come to Mallorca to enjoy their holidays, looking for a total disconnection from their work environment. But we also welcome professionals who can telework from anywhere if they have a good internet connection. Therefore, they work at the hotel and can enjoy our facilities, the beaches of Santa Ponsa and Palmanova, the leisure and restaurant offer, etc. They don't need to wait for their holidays to enjoy new places and have new experiences.
Volver