Reverence Hotels
4 Reasons to book at
Pre Check-In Online

{{hotel.nombre}} guarantee

Reverence Club Benefits

{{hotel.nombre}} official website

Best price online guaranteed!

Best price online guaranteed!

Exclusive offers

Exclusive offers
Breakfast for a perfect holiday.
Reverence Hotels Official Website
Breakfast for a perfect holiday
Culture and Gastronomy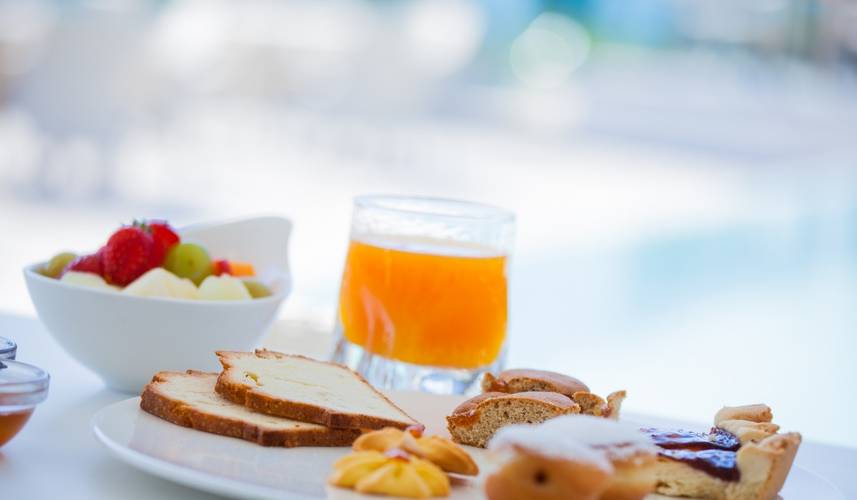 If you are one of those who think that breakfast is the most important meal of the day, with
Reverence Hotels
, you will certainly enjoy it. We believe this to be true, and that is why we prepare breakfasts every morning in our hotels designed for our guests to start the day as best as possible.
Our breakfasts offer a wide variety of choices to suit everyone's tastes and needs. Of course, they include good coffee, natural fruit juices, freshly baked bread, pastries baked every morning, delicious croissants... a varied hot buffet, cooked on the spot. Everything you imagine when you think of an ideal breakfast. You can enjoy it unhurriedly, calmly, doing what is not possible in our daily lives because our pace of life does not allow us to do so.
At
Reverence Hotels
, our main objective is to ensure that our clients relax and enjoy the experience of staying at our hotels to the fullest, from the very first hour of each day. Therefore, besides all that our breakfasts offer, we add the service of our team, their smile, and their availability to always contribute to making your holiday just as our guests have prepared it.
Eating a good breakfast is a healthy habit that we often fail to practice in our daily lives due to a lack of time, scheduling, or any other reason. That is why at Reverence Hotels we give it such importance, because we want our clients to live with us an experience that will unite us forever.
Volver