Reverence Hotels
4 Reasons to book at
Pre Check-In Online

{{hotel.nombre}} guarantee

Reverence Club Benefits

{{hotel.nombre}} official website

Best price online guaranteed!

Best price online guaranteed!

Exclusive offers

Exclusive offers
How to surprise travel lovers with original gift ideas.
Reverence Hotels Official Website
How to surprise travel lovers with original gift ideas
Experiences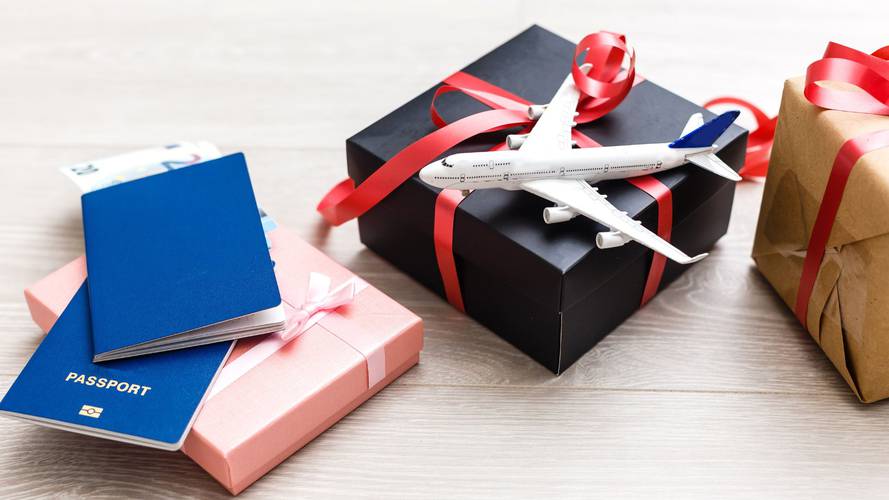 Surprising travel lovers with a gift is no easy task, as people who define themselves as such are usually very well prepared and have everything planned for their getaways. We have been thinking of interesting gift ideas to really catch them off guard. To be frank, putting together this list was certainly quite a challenge!
-
Disposable camera: Everything is on our mobile phone these days. We accumulate endless photos that we might never see again, or that we come across by chance while "cleaning up" our phone. That's why we think that a traditional single-use camera makes for a nice gift idea, as you can take the photos you really want to take (knowing that the number of shots is limited) before you develop the film roll to have them on paper. After all, there is life beyond the digital world!

- A subscription to a travel magazine. They might already be subscribed to some, but not to all of them! There are some very good magazines on the market that really provide a lot of information about multiple travel destinations, both from a cultural and gastronomic point of view, and with useful tips for trip planning.

- Drones. These increasingly popular devices are becoming more and more intuitive to control. There are certainly rules to observe, and it is also advisable to check the regulations of the country of destination before departure. However, drones do make for a great tool to record incredible footage and take stunning shots.

- Smart luggage. Smart luggage is all the rage this summer, so much so that it's starting to become commonplace to see someone being chased around the airport by a suitcase. It's one of those unmistakable signs that times are changing at a rapid pace.

- A trip. Surprising globetrotters with a nice trip is also a great option. And, if we may be so bold, even with a trip to Mallorca, namely at one of our Reverence Hotels. Relax and tips to enjoy the most authentic side of a true island paradise with unique places to explore.
Volver