Reverence Hotels
4 Reasons to book at
Pre Check-In Online

{{hotel.nombre}} guarantee

Reverence Club Benefits

{{hotel.nombre}} official website

Best price online guaranteed!

Best price online guaranteed!

Exclusive offers

Exclusive offers
5 interesting things you didn't know about Palmanova.
Reverence Hotels Official Website
5 interesting things you didn't know about Palmanova
Experiences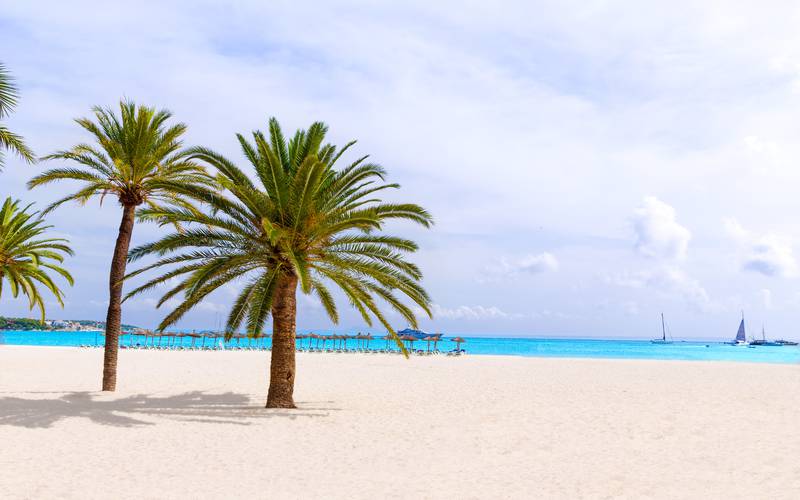 In this post we're going to tell you 5 interesting things you probably didn't know about Palmanova, the centre of the municipality of Calviá, where the 4-star Reverence MareSuperior Adults Only Hotel is located.
Its origin
Palmanova was founded as a residential complex in 1934, with a project that aimed to build a garden city next to Palma, which is just 14 kilometres away. It was the first residential complex in the municipality of Calviá and one of the first in Mallorca, as well as one of the first tourist areas on the island.
Its beaches
Palmanova has 3 main beaches: Palmanova, Son Maties and Na Nadala. These three beaches are separated by small rocky areas and each of them is approximately 600 metres long. Palmanova beach is the main and largest of the three beaches, while Son Maties and Na Nadala beaches are slightly smaller. The 3 beaches are popular with tourists due to their crystal clear waters and fine golden sand.

Rafa Nadal
Although he is a native of another Mallorcan town, Manacor, his debut in an ATP tournament took place in Palmanova, in the 2002 Mallorca Tournament, when he was only 15 years old. Nadal received an invitation to the tournament and defeated Paraguay's Ramon Delgado in the first round 6-4, 6-4. He then lost in the second round to Belgian player Olivier Rochus.
Chess
The Calviá Chess Festival is held in Palmanova every October and unites chess players from all over the world. The first edition took place in 2004.  This year will be its 20th edition, and it will take place from 6th to 15th October.

Beach Volleyball
Palmanova is the perfect place to enjoy sports, especially beach volleyball. This year Palmanova Beach will host the BVAW (Beach Volley Around the World) Palmanova Tournament from 7th to 14th May, which also includes a training camp for those who can't just enjoy the spectacle from the stands.


And these are just some of the interesting things that Palmanova has to offer, as both the place and the island of Mallorca have an infinite number of interesting and incredible places that deserve to be discovered. Our friendly staff at Reverence Mare Hotel will be happy to provide you with more information on these or any other activities that may be of interest to you, whether it's Beach Volleyball, Cycling, Hiking, Tennis or any other activity, your holiday at Reverence Hotels is sure to be perfect!
Volver