Reverence Hotels
4 Reasons to book at
Pre Check-In Online

{{hotel.nombre}} guarantee

Reverence Club Benefits

{{hotel.nombre}} official website

Best price online guaranteed!

Best price online guaranteed!

Exclusive offers

Exclusive offers
July-Month of the feast day of Our Lady of Mount Carmel for the Majorcan fishing community.
Reverence Hotels Official Website
July-Month of the feast day of Our Lady of Mount Carmel for the Majorcan fishing community
Culture and Gastronomy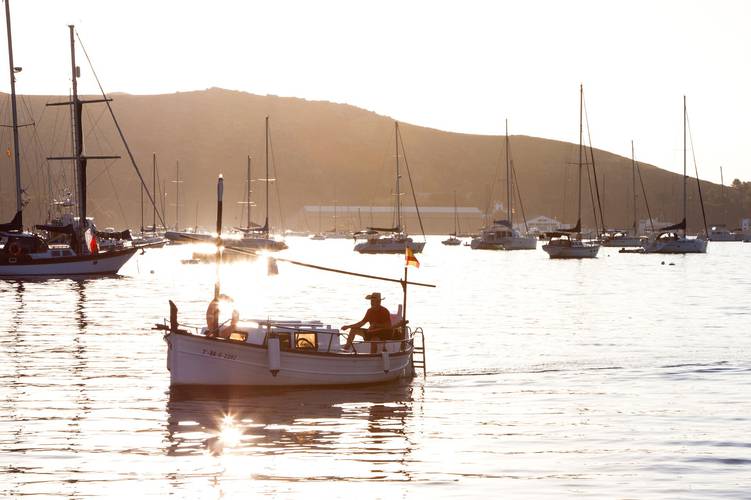 Majorca has always been inherently linked to fishing. In the past, many people from seaside villages devoted their lives to this industry, although today it also plays a significant role in municipalities such as Palma, Soller or Andratx - yet to a smaller extent. The sea is one of the main features of Majorcan culture, so fishing has a very special place in it.
July is the perfect month to visit the island for people looking for a unique experience. The 16th of July is the feast day of Our Lady of Mount Carmel, patron saint of seafaring. This festivity was promoted in the 13th century by Majorcan admiral Antoni Barceló.
Many towns and villages on the island, including Port d'Andratx, Cala Bona, Cala Figuera (Santanyi), Cala Rajada (Capdepera), Coll den Rebassa (Palma), Sa Rapita (Campos), Porto Cristo (Manacor), Port de Soller and Port de Pollença become host to beautiful colourful processions. Boats are decorated with flowers and lights to take Our Lady of Mount Carmel out to sea. People carry her while marching in procession from the church to the harbour and then get on the boat to accompany her, sometimes with the municipal music band, showing their passion and true devotion.
This feast is held on an annual basis and even lasts over several days in some regions. Although fishing is no longer as important as it used to be in the past, it still plays a major role in the local agenda, since it is a great opportunity to pay tribute to a guild with a rich heritage in Majorca. The 16th of July is an opportunity to travel back in time by taking part in a tradition that speaks volumes of what Majorca was like in the past and how it has changed over the years.
At
Reverence Hotels
we would like you to see the processions first hand. It is a truly unique experience that brings you closer to Majorcan culture. Virgen del Carmen (as the locals call it) is celebrated throughout the island, although we recommend you to go to Port d'Andratx, since the town is close to our hotels and welcomes many people taking part in this particularly traditional and colourful event. Hundreds of boats accompany Our Lady of Mount Carmel in a true genuine spectacle.
Volver