Reverence Hotels
4 Reasons to book at
Pre Check-In Online

{{hotel.nombre}} guarantee

Reverence Club Benefits

{{hotel.nombre}} official website

Best price online guaranteed!

Best price online guaranteed!

Exclusive offers

Exclusive offers
Option enabled for customers to make donations to Cáritas though our website
Reverence Hotels Official Website
Option enabled for customers to make donations to Cáritas though our website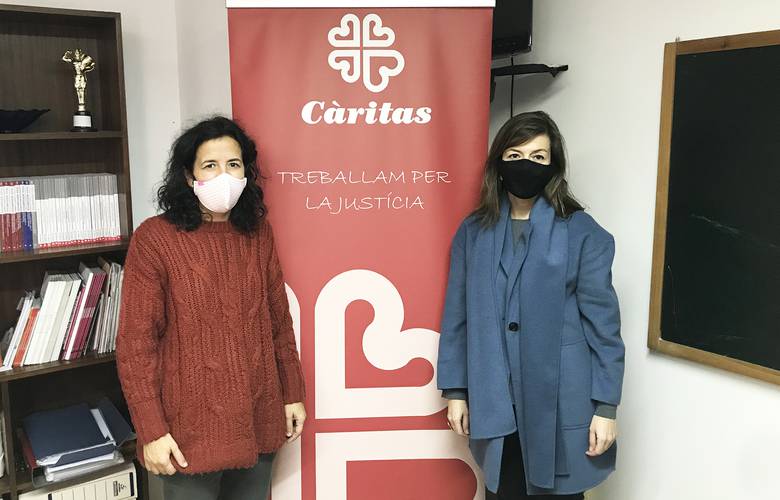 This action has been possible thanks to the company's relationship with the charity, with which it collaborates by giving professional opportunities to people who are trained within its social and work integration programme.

Reverence Hotels has enabled an option for clients to make a donation to Caritas Mallorca through its website in order to contribute to the great work of this organisation and support it during these difficult times caused by the present pandemic.

Catalina Mateu, general secretary of Caritas Mallorca, is very thankful for "The pioneering initiative of Reverence Hotels to offer its clients the possibility of collaborating and supporting the social work carried out by the charity through the company's website." Also, she highlighted "All the money collected will be used for the different projects that Caritas Mallorca has in place to help people in a vulnerable situation. They are direct aids for the acquisition of essentials, training and workshops in different areas, Spanish language classes, job search workshops or group projects that are carried out with all the security measures."

Ana Nadal, CEO of Reverence Hotels, explained "Offering our clients the option to make donations from our website is a small action with which we hope to support Caritas and the great job they are doing. Donations will go directly to Caritas, and we will always make sure that our clients learn about the great work they are doing on the island."

She also added "This action has been possible thanks to the relationship that Reverence Hotels has with Caritas Mallorca. We know their work very well because we have been collaborating with them for two years now, providing professional opportunities to people who are trained in the charity's centres under their own social and work integration programme."

In this sense, it is worth mentioning that Caritas' work is wide and varied, ranging from direct support to people to raising awareness and condemning injustice with the aim of promoting change in society and making it more inclusive and welcoming. The charity helped 8,787 people in 2019 alone.

Caritas Mallorca works in three main areas: social action for integration, awareness raising and volunteering. Since the beginning of the crisis caused by the pandemic, its activity has become even more important. The charity distributes food and essentials to families all over Mallorca and, at the same time, it serves meals in its Inca-based soup kitchen to more than 130 people on a daily basis.

Caritas has an international presence. Founded in 1951, Caritas Internationalis is a confederation of over 160 Catholic relief, development and social service organisations working to build a better world in over 200 countries and territories.

Caritas Europa brings together 49 Caritas organisations, working in 46 European countries. Its goal is to build a society of love and justice in which every individual can flourish and live in peace and dignity, as part of one single family.
Volver