Reverence Hotels
4 Reasons to book at
Pre Check-In Online

{{hotel.nombre}} guarantee

Reverence Club Benefits

{{hotel.nombre}} official website

Best price online guaranteed!

Best price online guaranteed!

Exclusive offers

Exclusive offers
The Tramuntana mountains, the hidden gem of Majorca.
Reverence Hotels Official Website
The Tramuntana mountains, the hidden gem of Majorca
Experiences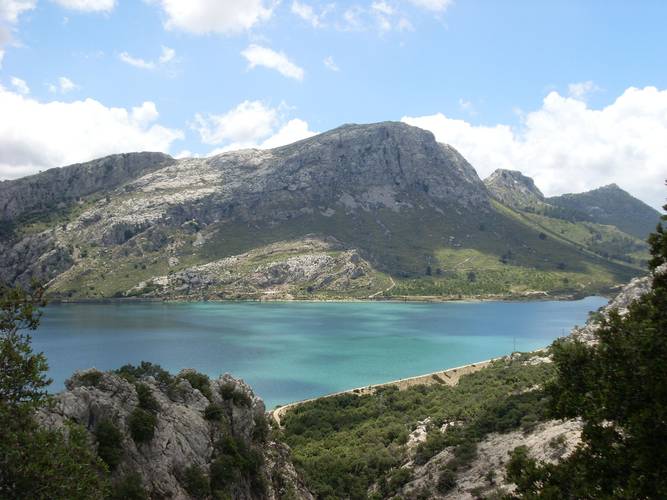 One of the greatest privileges of which
Reverence Hotels
are very proud is their unbeatable location. Reverence Mare and Reverence Life are only a stone's throw away from the beaches of Palmanova and Santa Ponsa, they are literally a one-minute walk away. All three hotels offer a stunning sea view and idyllic sunsets. However, the aim of this post is not to promote the most popular features of Majorca (sun and beach), but to pay tribute to one of the world's most beautiful landscapes instead, which still remains a secret to some visitors and probably represents the least known side of the island.
We are talking here about the
Tramuntana mountain range
,
listed as a World Heritage Cultural Landscape by Unesco
. Getting there from any of our hotels is just a 10-minute drive. The mountains offer endless options, because once you are there, you can enjoy the area in many different ways.
Serra de Tramuntana is about 90km long and 15km at the widest point. It stretches over 20 different municipalities (the largest ones are Calvià, Pollença and Escorca), covering 30% of the island and more than 1,000km2. Some of the summits are more than 1,000m high, including Puig Major (1,443m), Puig de Massanella (1,348m), Serra d'Alfàbia (1,069m), Es Teix (1,064m) and Galatzó (1,026m).
The Tramuntana mountains are a true cultural icon, the cradle of local traditions and the reflection of our heritage and its impact to this day. They house some of the most beautiful villages on the island, such as Valldemossa, Deià and Sóller, to name a few. They are a true paradise for cycling lovers who enjoy riding along coastal roads, with stunning views and a challenging topographic relief.
The mountains are also heaven for hikers
, Nordic walkers, trial runners… Serra de Tramuntana offers incredible routes and is great for eco-friendly and adventure tourism (canyoning, diving, etc.) and for people who, apart from exploring breathtaking landscapes, also wish to dive into the local gastronomic culture.
Volver