Reverence Hotels
4 Reasons to book at
Pre Check-In Online

{{hotel.nombre}} guarantee

Reverence Club Benefits

{{hotel.nombre}} official website

Best price online guaranteed!

Best price online guaranteed!

Exclusive offers

Exclusive offers
Cycling on Majorca in October.
Reverence Hotels Official Website
Cycling on Majorca in October
Sport and Health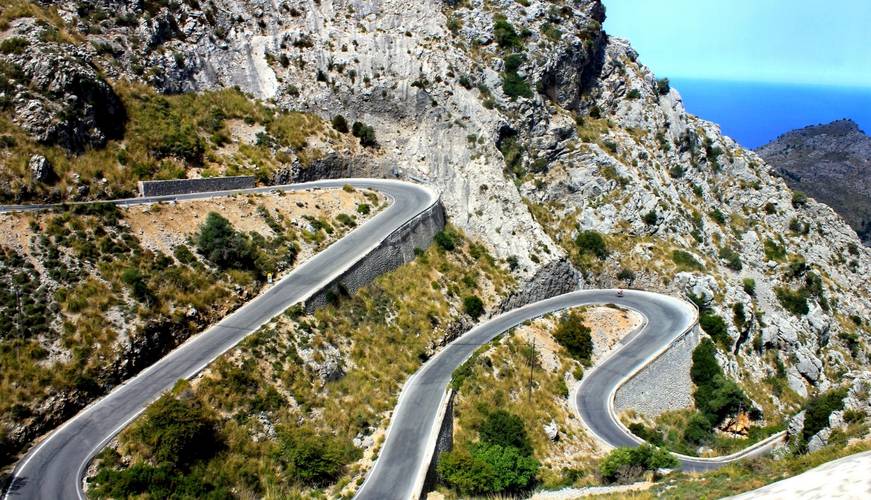 October is an ideal month for cycling on Majorca.
In fact, it is in this month when some of the most popular cycling events on the island take place, such as Mallorca 312 or the International Masters Cycling Week.
At
Reverence Hotels
we have dedicated facilities for those who come to Majorca to enjoy their passion for cycling. Besides our incredible facilities, we also offer specific services for cycling lovers, including food bags and recovery massages.
October is a great month to enjoy cycling on the island for several reasons, the weather being the main advantage — the temperature is very pleasant and rainy days are rather unusual. You can enjoy sunny days, with more than 25º Celsius, and with much less road traffic than in previous months. This is a truly crucial factor for cyclists, not only in terms of safety but also comfort.
The Tramuntana mountain range is the star of all the routes on
Majorca
, both for its unique orography and its beautiful landscapes. It offers cyclists everything they can possibly desire. Hard climbs, wonderful rides by the sea, curves, fun descents... It is undoubtedly the region with the most incredible cycling routes on Majorca, stretching from Pollença to Andratx. One of the key advantages of
Reverence Hotels
is that we are only a few kilometres away from the mountain range. Our guests can cycle off from both Santa Ponsa and Palmanova and reach the heart of the Tramuntana mountains in just a few minutes, with endless challenges awaiting them.
Volver